GoldPaw
Reference ID: #JB00275
Posted on August 21st, 2023
Reference ID: #JB00275
Posted on August 21st, 2023
We want to see you and your beloved pet out enjoying fall! Our Stretch Fleece is like the perfect sweatshirt for your best friend. 4-way stretch, recycled polyester, 15 sizes, & 20 colors! What's not to love?
Embrace Fall with Your Furry Friend: The Perfect Stretch Fleece! 🍂🐾
Objective: We're seeking 4 pet influencers based in the US, each with a minimum of 500 followers, to showcase our Stretch Fleece. It's like the ideal fall sweatshirt for your beloved companion, and we want to see you both enjoying the season!
Key Highlights:
Fall Fun:

Create engaging content that captures you and your furry friend enjoying the beauty of fall together while wearing our Stretch Fleece.

4-Way Stretch:

Highlight the comfort and flexibility of our product with its 4-way stretch feature.

Eco-Friendly:

Mention that our Stretch Fleece is made from recycled polyester, emphasizing its sustainability.

Variety:

With 15 sizes and 20 colors available, mention how there's a perfect Stretch Fleece for every pet.
TikTok Video Suggestion:
Create a lively TikTok video featuring you and your pet enjoying a fall adventure, both wearing our Stretch Fleece. Use upbeat music and showcase the product's 4-way stretch by engaging in playful activities.
Application starts from:
September 9th, 2023
IMPORTANT NOTES:
This is a gifting program - please only sign up if you're interested in the product.
The brand will send the products to you.
Stretch Fleece
The GoldPaw Stretch Fleece contains recycled polyester and spandex for 4-way stretch. The finish is unbelievably soft, ...
You are required to choose a total 1 task/s. All influencers are expected to uphold the required tasks. Final submissions are subjected to the client's approval.
Cute Video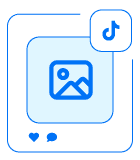 I understand that I might be banned from future campaigns if I were to work directly with the brand within 6 months from the campaign end period.
I acknowledge and agree that I participate in the campaign at my own risk and I am solely responsible for any medical issues that may arise as a result.
In the event that I withdraw from this campaign, I will have to return the product. If I am unable to do so, I will pay back the full value of it.
Pawjourr, at any time, and at our sole discretion, can modify the brief and deliverables, with or without notice to the influencers. Any such modification will be effective immediately. Your continued participation in the campaign means you agree to the change unless you specify your withdrawal.
I will only use music that is either owned by me or that I have obtained appropriate licenses or permission to use.
By applying to this campaign, I agree to share my personal data with the brand for marketing purposes.
In the event that I do not complete the campaign WITHOUT a valid reason, I understand that I will get blacklisted for future campaigns.
I will assume full responsibility for any legal issues that may arise from my use of music in my videos, including any claims of copyright infringement or other intellectual property violations.
I will keep the post on my social media platform for a minimum of 6 months after the campaign has ended.