Pet Lovers Centre
Reference ID: #JB00271
Posted on August 20th, 2023
Reference ID: #JB00271
Posted on August 20th, 2023
We are looking for 20 dog influencers + owners to share with their audience and follower their favorite local delight haunts, and how their dogs can get a taste of what's uniquely Singapore as well!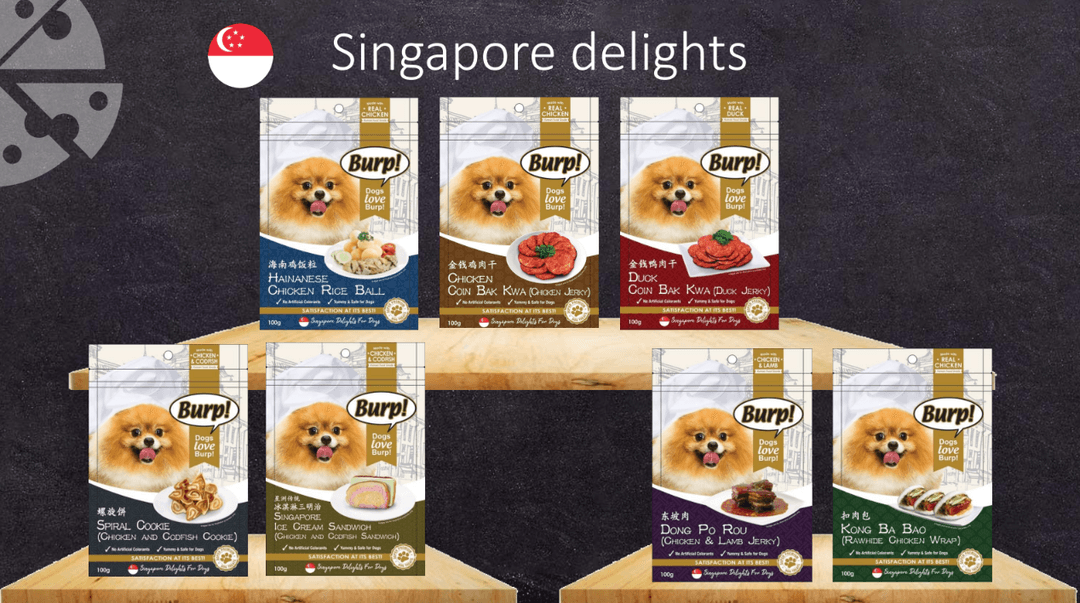 Singaporeans love eating, which makes us uniquely Singapore. We have our favorite local delights, so let's take September to celebrate and share some of our favorite haunts!
The IG Reel we are looking for will follow this format:
Frame 1:

Take a video of you buying one of your favorite local delights e.g. Chicken rice and what you love about it. Best if bring your furkid with you!

Frame 2:

Show your furkid using puppy eyes on you when you are eating. However, we know that human food is not always healthy for our pets.

Frame 3:

PLC to the rescue! Show yourself taking one of Burp!'s newest range of products - e.g. they have a chicken rice flavor that is safe and healthy for your dog! [include USPs]

Frame 4:

End the video with your dog eating the food and show your followers where they can buy the products from.
There are a total of 10 variants to choose from -- selected KOLs will receive 5 x 100g from the choices below:
DUCK COIN BAK KWA
CHICKEN COIN BAK KWA
SINGAPORE ICE CREAM SANDWICH-CHIC&CODFISH
DONG PO ROU - CHICKEN & LAMB JERKY
KONG BA BAO-RAWHIDE CHICKEN WRAP
HAINANESE CHICKEN RICE BALL
SPIRAL COOKIE-CHICKEN&CODFISH
SWEET POTATO CHIPS
GRILLED CHICKEN NUGGET
MINI FISH COCKTAIL SAUSAGE
Application starts from:
August 17th, 2023
Important Notes
Buy a local delight that Burp! range of treats also has a variant of.
Campaign reimbursement includes all relevant expenses.
Shortlisted creators are required to join campaign WA group chat for campaign update & posting instruction.
Burp! Local Delights Treats (100g)
You are required to choose a total 1 task/s. All influencers are expected to uphold the required tasks. Final submissions are subjected to the client's approval.
IG Reel Video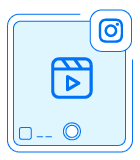 I understand that I might be banned from future campaigns if I were to work directly with the brand within 6 months from the campaign end period.
I acknowledge and agree that I participate in the campaign at my own risk and I am solely responsible for any medical issues that may arise as a result.
In the event that I withdraw from this campaign, I will have to return the product. If I am unable to do so, I will pay back the full value of it.
I confirm that my Instagram account is a business/creator account and I will be able to provide insights for my posts.
Pawjourr, at any time, and at our sole discretion, can modify the brief and deliverables, with or without notice to the influencers. Any such modification will be effective immediately. Your continued participation in the campaign means you agree to the change unless you specify your withdrawal.
I will only use music that is either owned by me or that I have obtained appropriate licenses or permission to use.
By applying to this campaign, I agree to share my personal data with the brand for marketing purposes.
In the event that I do not complete the campaign WITHOUT a valid reason, I understand that I will get blacklisted for future campaigns.
I will assume full responsibility for any legal issues that may arise from my use of music in my videos, including any claims of copyright infringement or other intellectual property violations.
I will keep the post on my social media platform for a minimum of 6 months after the campaign has ended.