VOOCOO
Reference ID: #JB00302
Posted on September 5th, 2023
Reference ID: #JB00302
Posted on September 5th, 2023
We are VOOCOO, a company dedicated to providing high-quality products for pets and their owners.
Are you a proud pet parent who loves to share the joys of pet ownership with your followers? If so, we have an exciting opportunity for you! We are VOOCOO, a company dedicated to providing high-quality products for pets and their owners. We are currently seeking influencers who are passionate about pets and want to help spread the word about our brand.
As an influencer for VOOCOO, you will have the opportunity to showcase our products to your followers and help them discover the benefits of using our premium pet supplies. Whether it's our nutritious pet food, fun and engaging toys, or grooming essentials, we have something for every pet owner.
If you're interested in joining our team of pet-loving influencers, please reach out to us. We can't wait to hear from you and work together to make a difference in the lives of pets and their owners.
We're on the lookout for 15 petfluencers (Dogs & Cats welcomed), with min 6k followers based in the US or Canada
Application starts from:
September 6th, 2023
Creator Preferences
Adult Cat
Adult Dog
Senior Cat
Senior Dog
2-in-1 Pet Grooming Brush Kit
Our 2-in-1 Pet Brush Kit features an easy-to-use, interchangeable brush head system that removes tangles and excess fur while enhancing your pet's coat's ...
#OOTD Leash & Harness Set - Leather
Simple and sophisticated, the #OOTD Pet Harness and Leash Set combines utility and comfort with modern classic aesthetics to shine as the outfit of the da...
Wave Elevated Pet Food and Water Bowl Duo
Zoom In stock Fynn Pet Travel Bag - Backpack Style
The Fynn Backpack style allows pets to be comfortably carried hands-free while mesh paneling on four sides provides ventilation and a sense of security fo...
Zoom In stock Fynn Pet Travel Bag - Hand Carry Style
The Fynn Hand Carry style fully opens through both sides for easy wrangling while mesh paneling on the top and sides provide ventilation and visibility. A...
You are required to choose a total 2 task/s. All influencers are expected to uphold the required tasks. Final submissions are subjected to the client's approval.
Instagram Stories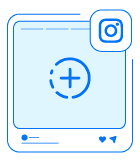 Instagram Reel or TikTok Reel
Carousel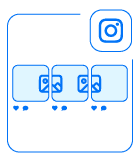 1 x
Instagram Carousel Post
I understand that I might be banned from future campaigns if I were to work directly with the brand within 6 months from the campaign end period.
I acknowledge and agree that I participate in the campaign at my own risk and I am solely responsible for any medical issues that may arise as a result.
In the event that I withdraw from this campaign, I will have to return the product. If I am unable to do so, I will pay back the full value of it.
Pawjourr, at any time, and at our sole discretion, can modify the brief and deliverables, with or without notice to the influencers. Any such modification will be effective immediately. Your continued participation in the campaign means you agree to the change unless you specify your withdrawal.
I will only use music that is either owned by me or that I have obtained appropriate licenses or permission to use.
By applying to this campaign, I agree to share my personal data with the brand for marketing purposes.
In the event that I do not complete the campaign WITHOUT a valid reason, I understand that I will get blacklisted for future campaigns.
I will assume full responsibility for any legal issues that may arise from my use of music in my videos, including any claims of copyright infringement or other intellectual property violations.
I will keep the post on my social media platform for a minimum of 6 months after the campaign has ended.